ARCA Menards Series
Dawn 150
July 24, 2020
Race Highlights:
· The Dawn 150 was the eighth event of the 20-race season and replaced the cancelled race at Chicagoland Speedway.
· Venturini Motorsports (VMS) fielded four Toyota Camry's: No. 12 Corey Heim, No. 15 Drew Dollar, No. 20 Ryan Repko and No. 25 Michael Self.
· With a condensed weekend schedule, ARCA officials held one practice session Friday afternoon. Repko laid down the fifth fastest time, followed by Self in sixth and Dollar in eighth and Heim 15th after having motor issues.
· Starting grid was set off the 2020 Owners Points standings. Michael Self would roll off in second, followed by Repko in third and Dollar in fifth and Heim 10th.
· Heim made quick work at the start of the race, moving into the third position by the days fist caution on lap-13.
· With all four teammates steadily racing around the top-five position, they utilized the Stage 1 break on lap-30 to come to pit road and take tires, fuel and a round of adjustments.
· Self began battling handling issues early in the run while Dollar and Repko worked their way into the top-five.
· Stage two concluded on lap-60 with all four VMS teammates inside the top-five. They all visited pit road once more.
· Continuing to battle inside and around the top-five all four VMS Toyota Camry's reported the track conditions swinging with the cooler night air.
· With the checkered flag flying, No. 20 Ryan Repko came home second, followed by No. 12 Corey Heim fourth, No. 25 Michael Self sixth and No. 15 Drew Dollar seventh.
· On deck next for VMS is the ARCA Menards Series doubleheader race at Toledo Speedway, on Friday, July 31st and Saturday August 1st. The team will field Toyota entries for: No. 15 Drew Dollar, No. 20 Chandler Smith and No. 25 Michael Self.
Corey Heim
Corey Heim No. 12 JBL Toyota Camry
"Learned a lot this weekend with my Venturini Motorsports team. Had a very fast Toyota Camry for the majority of the race, just some tough luck at the end with a tire going flat. I can take away a lot of things that I learned throughout the race, so I think overall it was a successful weekend."
Start – 10
Finish – 4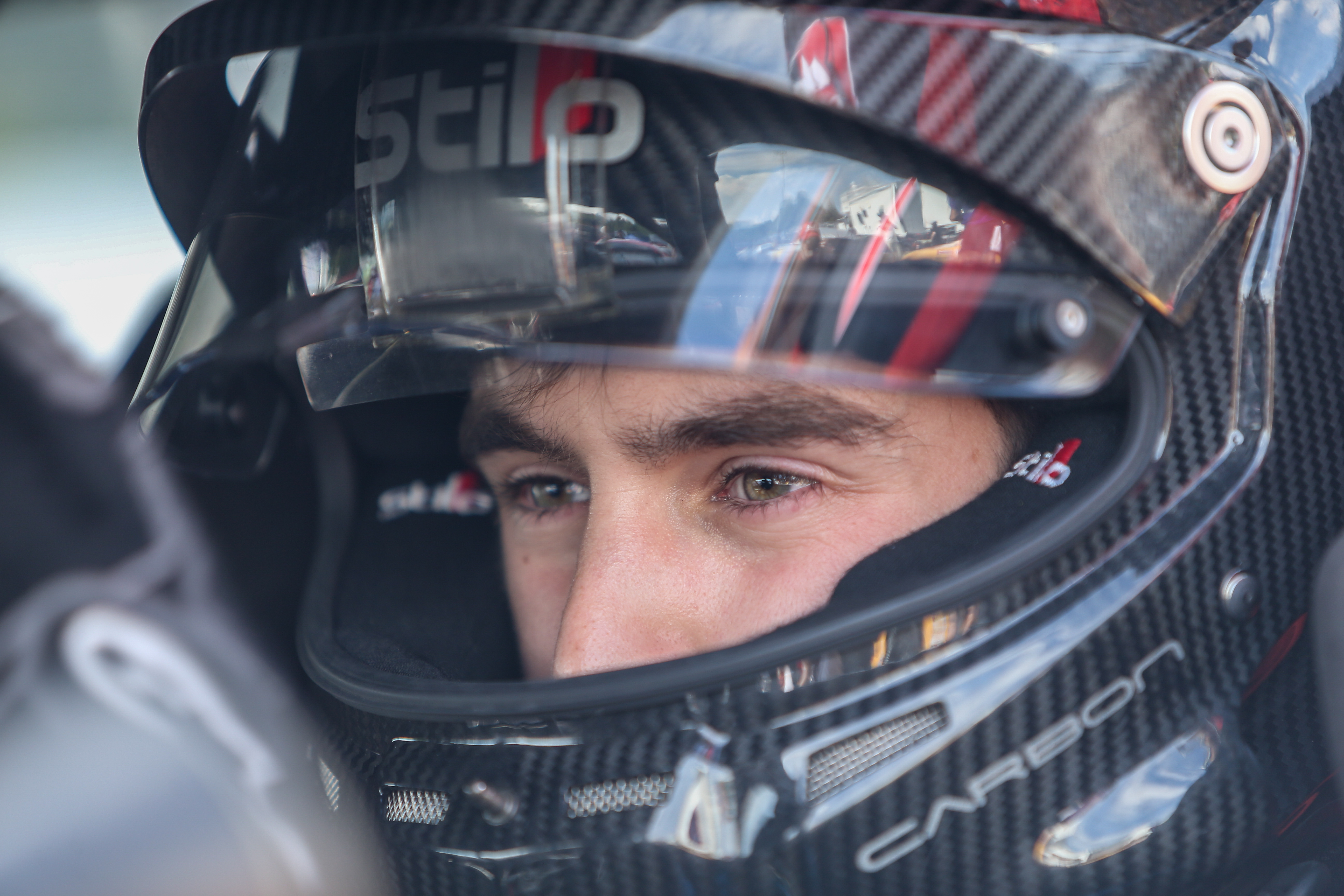 Drew Dollar No. 15 Sunbelt Rentals Toyota Camry
"Had some hard racing in Kansas on Friday. Made a lot of really good adjustments throughout the race and got our Camry pretty dialed in. Track position hurt us at the end, but we definitely deserved a better finish. Learned a lot and excited about coming back later this season."
Start – 5
Finish – 7
Points – 3rd
Ryan Repko No. 20 Craftsman, TORK Toyota Camry
"My Venturini Motorsports crew brought me a great Toyota Camry. We were able to run top-three the majority of the race and to that in only my second 1.5-mile start is about all I can ask for. I'm looking forward to going into Michigan (International Speedway) knowing we'll have a good shot to win."
Start – 3
Finish – 2
Michael Self No. 25 Sinclair Oil, Champion Power Equipment Toyota Camry
"Pretty rough day for us at Kansas (Speedway). We fought handling issues all race and just weren't able to make any progress despite trying some big changes. We've got to put our heads together and figure out what we're missing and get some momentum back on our side."
Start – 2
Finish – 6
Points – 1st
TIL NEXT TIME, I AM STILL WORKING ON MY REDNECK!