WIX® Filters, a global manufacturer of filtration products with more than 50 years of motorsports experience, has joined Stewart-Haas Racing (SHR) as the team's official filter. WIX Filters will be outfitted on all of SHR's racecars, with the championship-winning NASCAR team fielding four entries in the elite Monster Energy NASCAR Cup Series and two entries in the NASCAR XFINITY Series.
The 2018 season marks SHR's 10th anniversary, with the organization having won two NASCAR Cup Series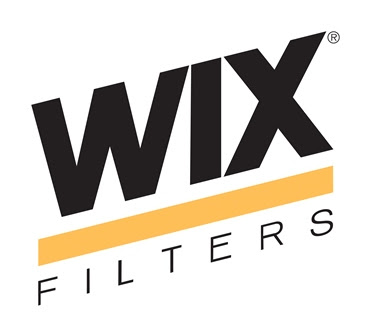 titles (2011 and 2014) and 42 races since debuting in 2009.
"Stewart-Haas Racing has an incredibly successful history and we're looking forward to WIX Filters technology contributing to even more of that history as the 2018 season unfolds," said Jennifer Gibson, brand manager, WIX Filters. "It's a point of pride when crew members working on the racecars come up and tell you they like using your products and they have great confidence that WIX Filters will get the job done every weekend."
WIX Filters will have brand identification beneath the hoods of SHR's Ford Fusions in the Monster Energy NASCAR Cup Series and its Ford Mustangs in the NASCAR XFINITY Series.
"WIX Filters' involvement with Stewart-Haas Racing is more than skin deep," said Greg Zipadelli, vice president of competition, SHR. "We use WIX Filters to help maintain our edge. Advantages in this sport are measured in thousandths of a second, and a lot can be gained by having the best filters on our racecars. Efficiency equals horsepower, and you can never have enough horsepower."
Since 1967, generations of motorsports champions have driven to victory with WIX Filters, the No. 1 filter in motorsports. Today, the racetrack continues to serve as a grueling test ground. WIX Filters engineers work side-by-side with its teams, applying their research in the ultra-competitive world of auto racing to the everyday demands of light- and heavy-duty consumer and commercial usage.
Whether it's in the field, over the road or on the track, WIX Filters' innovative technologies help vehicles run smoothly and efficiently. With a proud tradition of growth and innovation and an unrivaled commitment to quality for nearly eight decades, WIX Filters remains a recognized leader in aftermarket and original equipment filter design.
About WIX Filters:
Since 1939, WIX Filters has been an innovator in filtration products. WIX designs, manufactures and distributes products for automotive, diesel, agricultural, industrial and specialty filter markets. Part of the MANN+HUMMEL family of brands, WIX's product line includes oil, air, cabin interior, fuel, coolant, transmission and hydraulic filters for automobiles, trucks, off-road equipment and manufacturing applications. For more information, visitwww.wixfilters.com or any of our social channels: Facebook Twitter, Instagram, Snapchat and YouTube.
About Stewart-Haas Racing:
Stewart-Haas Racing is the title-winning NASCAR team co-owned by three-time Monster Energy NASCAR Cup Series champion Tony Stewart and Gene Haas, founder of Haas Automation – the largest CNC machine tool builder in North America. The organization fields four entries in the Monster Energy NASCAR Cup Series – the No. 4 Ford Fusion for Kevin Harvick, the No. 10 Ford Fusion for Aric Almirola, the No. 14 Ford Fusion for Clint Bowyer and the No. 41 Ford Fusion for Kurt Busch. The team also competes in the NASCAR XFINITY Series by fielding a full-time entry – the No. 00 Ford Mustang for Cole Custer – and one part-time entry – the No. 98 Ford Mustang. Based in Kannapolis, North Carolina, Stewart-Haas Racing operates out of a 200,000-square-foot facility with approximately 370 employees. For more information, please visit us online atwww.StewartHaasRacing.com, on Facebook at StewartHaasRacing on Twitter @StewartHaasRcng and on Instagram @StewartHaasRacing.
TIL NEXT TIME, I AM STILL WORKING ON MY REDNECK!