GMS Racing posted the following:
"Due to a unfortunate circumstance with Sargeant Motorsports, Dalton Sargeant will no longer compete with GMS Racing full-time in the Truck Series for the remainder of the 2018 season. Until the issue is resolved, Spencer (Gallagher) will serve as the fill-in driver of the No. 25 Chevrolet entry beginning this weekend in Canada. We hope a solution can be agreed upon and to see Dalton back racing GMS equipment in the near future."
Dalton Sargeant posted the following on his Twitter account: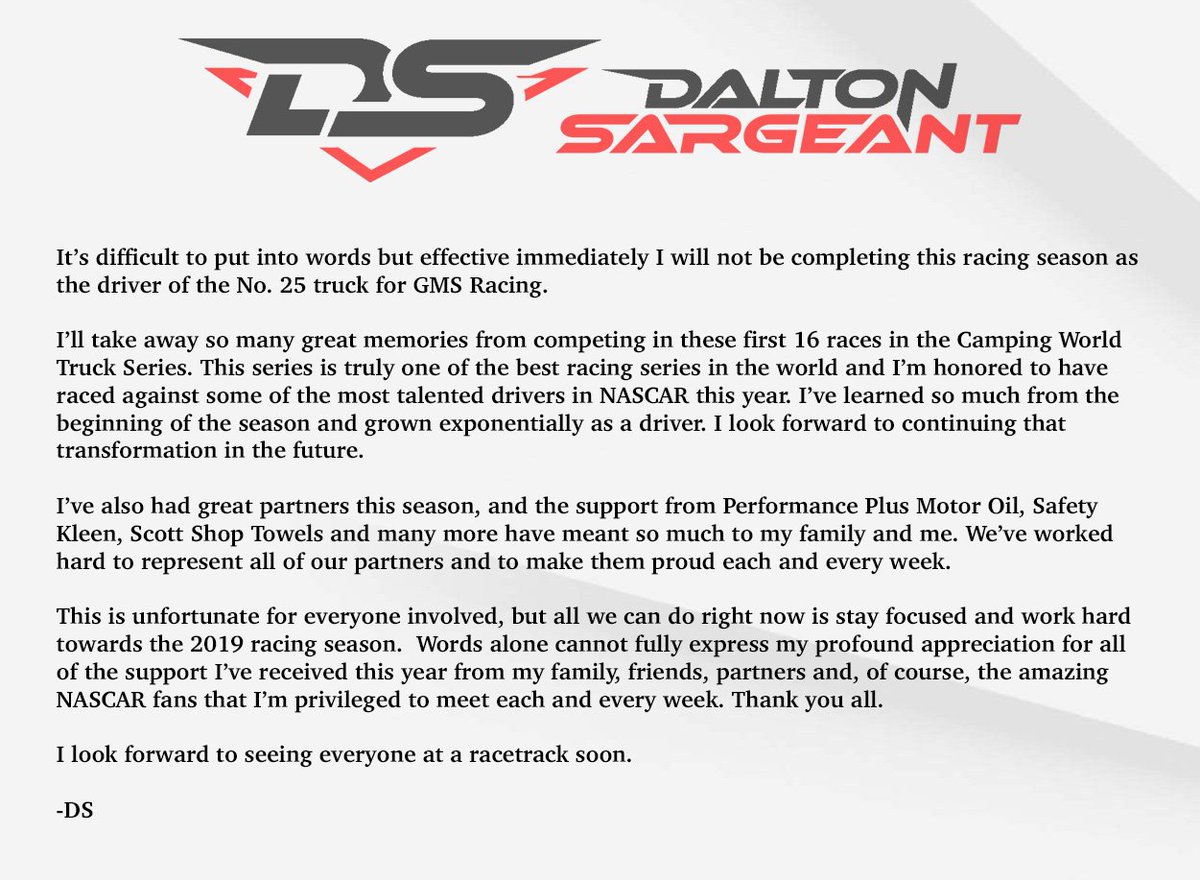 TIL NEXT TIME, I AM STILL WORKING ON MY REDNECK!