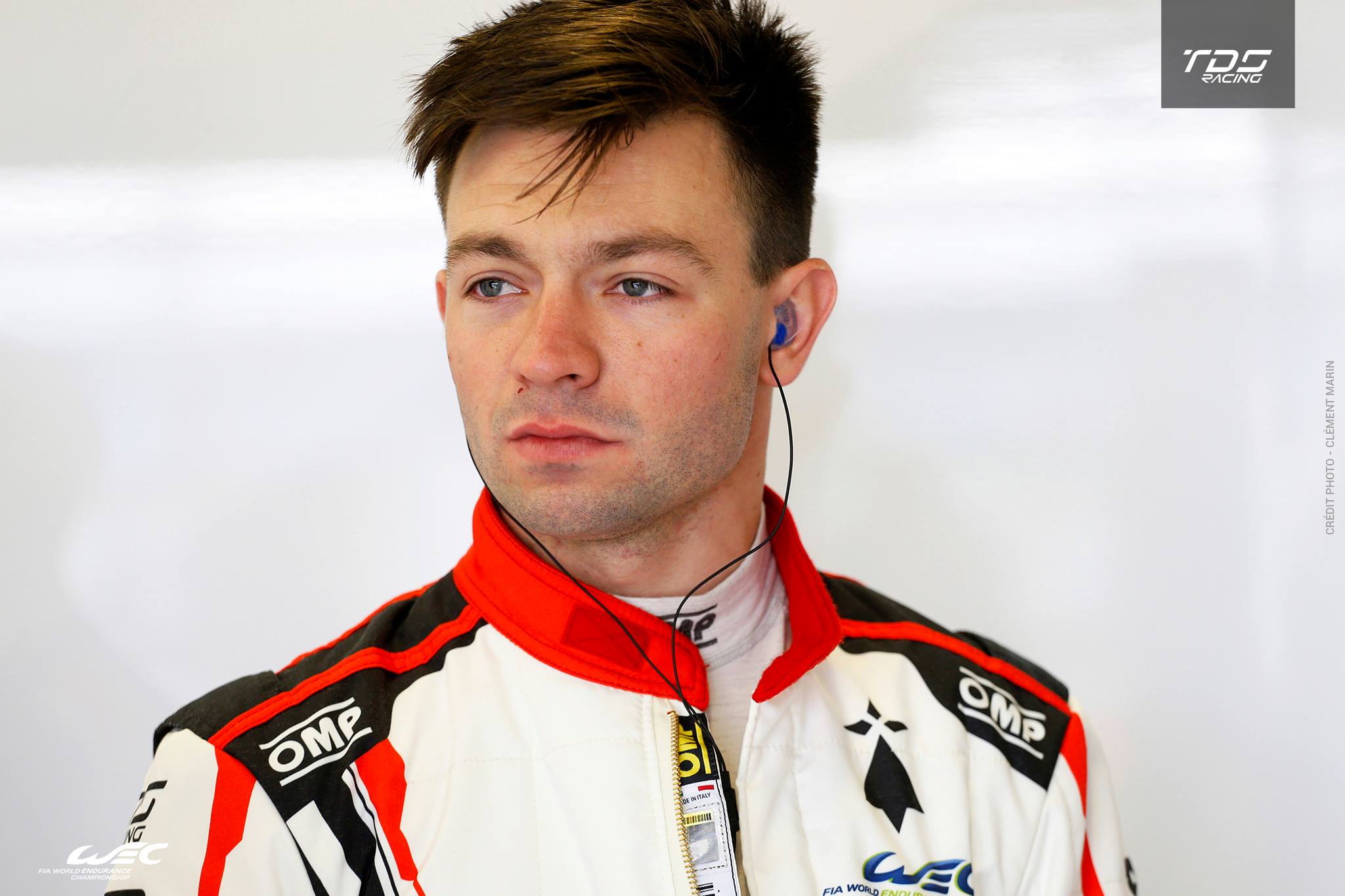 Following this weekend's 57th Rolex 24 At Daytona IMSA WeatherTech SportsCar Championship season opener at Daytona (Fla.) International Speedway, FIA World Endurance Championship (WEC) regular Matthieu Vaxiviere of France will join full-time co-drivers Jordan Taylor and Renger van der Zande in the No. 10 Konica Minolta Cadillac DPi-V.R for the remaining North American Endurance Cup events, it was announced Thursday.
Beginning with the Mobil 1 Twelve Hours of Sebring in March and continuing through the Sahlen's Six Hours of The Glen in June and the season-ending Petit Le Mans at Road Atlanta in October, the 24-year-old French driver will take over for two-time Formula One world champion Fernando Alonso of Spain and former Formula One and current WEC regular Kamui Kobayashi of Japan, who are joining Taylor and van der Zande behind the wheel of the Konica Minolta Cadillac for this weekend's twice-around-the-clock endurance marathon at Daytona.
"He's someone that Max (Angelelli, team co-owner) has been watching for years – he's young, a really a nice kid, and very professional," said Wayne Taylor, the three-time sports-car-champion driver and two-time-championship owner whose team is seeking its second Rolex 24 win in its last three Daytona outings this weekend. "He tested at Sebring for this year's WEC race and immediately was the quickest of the LMP2 cars. He's somebody we've been talking about for a while. Obviously we're looking forward to seeing him in our car when we do our Sebring test in February and he should be an excellent fit with Jordan and Renger and the rest of our team."
Vaxiviere, a native of Limoges, France, is an R-Motorsport-contracted driver competing in the Blancpain Endurance Series. In 2018, he won from the pole in the series' round at England's Silverstone circuit, and also won the pole at France's Paul Ricard circuit on his way to ninth in the championship. He also has competed in the WEC since 2017, scoring a podium finish at Silverstone in 2017 and a pair of top-fives at Japan's Fuji circuit in 2017 and 2018 and another top-five at Belgium's Spa Francourchamps circuit in 2018. He also competed in last year's opening three European Le Mans Series events, bringing home runner-up finishes at Paul Ricard and Italy's Monza circuit.
"I'm so glad to join the Konica Minolta Cadillac team as a rookie in IMSA – it's one of the best and iconic teams in the field," said Vaxiviere, the 2011 French F4 champion, then runner-up in the 2015 Formula Renault 3.5 Series with three wins and 10 podium finishes in 17 races in his second season with the Lotus Junior Team. "It means a lot to me. My meetings with Wayne Taylor have been absolutely fantastic. He's such a down-to-earth and trusting person, with the big help of Massimiliano Angelelli. To drive alongside Jordan and Renger will be a pleasure. They gave me a warm welcome and made me feel at home. There is a big family atmosphere inside this really, really professional team. I love that and I'm going to do my best to show what I'm capable of. I also would like to thank R-Motorsport for releasing me to do these iconic races."
Vaxiviere, who began racing karts in France as a 10-year-old in 2005, has also competed in Formula Renault 2.0 Eurocup, V de V Endurance Cup, French GT, and 2e Grand Prix Electrique in 2012 and 2013.
"It's great that we will have Matthieu with us for the rest of our endurance races this year," said Jordan Taylor, who co-drove the No. 10 Konica Minolta Cadillac DPi-V.R to the 2017 Rolex 24 victory with his older brother Ricky Taylor, four-time NASCAR Cup Series champion Jeff Gordon, and veteran Italian Max "The Ax" Angelelli in the team's first of five consecutive victories en route to that year's series championship. "For such a young guy, he already has a lot of experience in this type of racing in Europe. He has always proven to be one of the quickest guys in the races over there, so he was at the top of our list for candidates this year. This will be his first adventure into American racing, but I think he's going to love it. It's a much different style of racing than what they have over there, but I have no doubt he's going to fit right in with the team and be a strong asset for us. We already spent a couple of days together in Indy doing seat fittings, and he fits in perfectly with our team."
"I think Matthieu is a driver who worked himself up nicely in the world of sportscar racing and he's been performing on a high level everywhere he's jumped in," said van der Zande, who joined Taylor as full-time co-driver last season and promptly qualified on the pole for the Rolex 24 in his very first race with the team. "It's great that he's joining us. I met him in Indy over the winter and he's a guy who will fit well with Jordan and I. It will be good to see him in the car with us very soon."
The green flag for this weekend's Rolex 24 flies at 2:35 p.m. EST Saturday with new television partner NBC Sports kicking off live coverage on NBCSN at 2 p.m.
TIL NEXT TIME, I AM STILL WORKING ON MY REDNECK!