Kasey Kahne has just posted on his Twitter account that his day in NASCAR will end at the end of this season!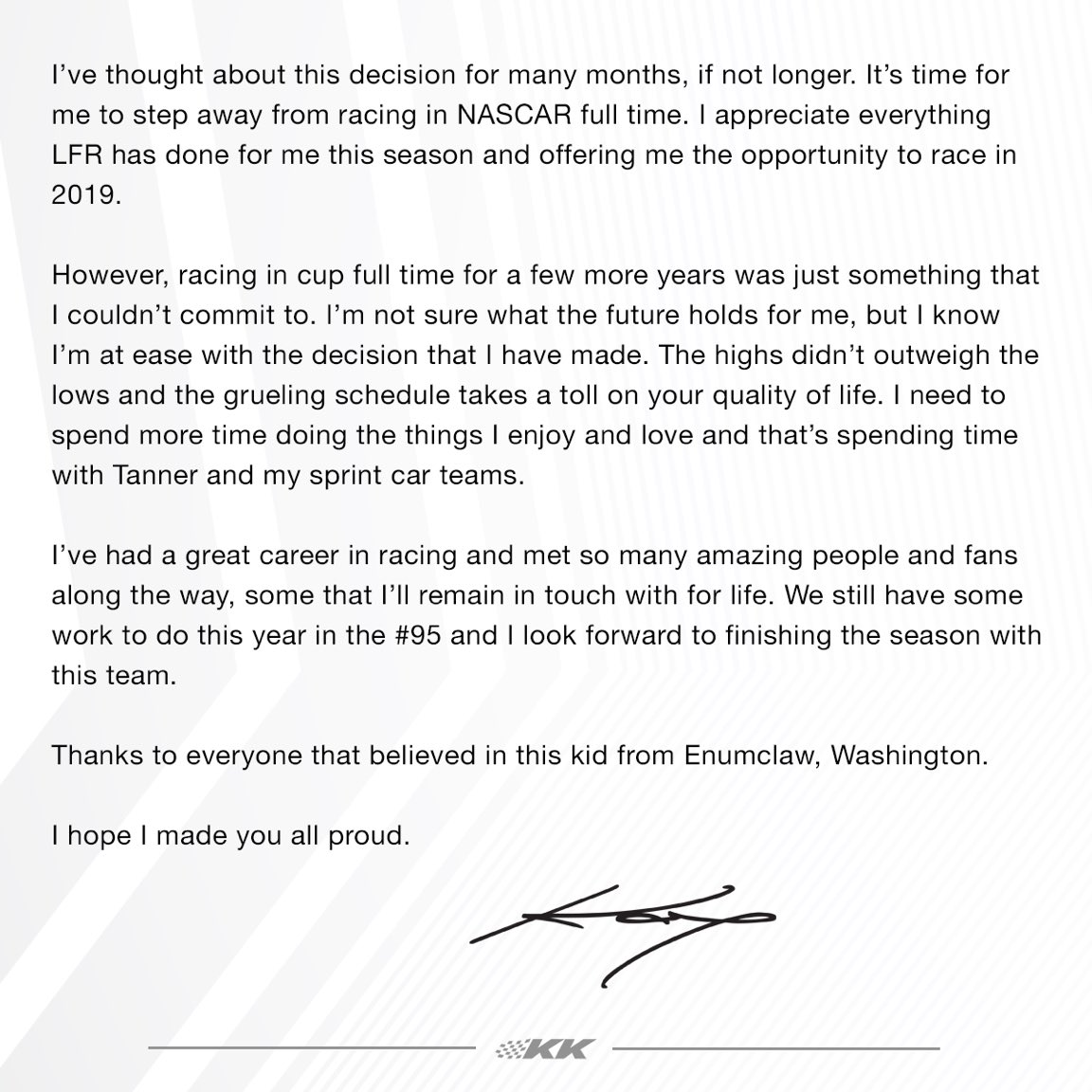 Good luck to Kahne in future endeavors.  It appears that he may be driving one of his winged sprint cars on the Worl of Outlaws tour next year.
TIL NEXT TIME, I AM STILL WORKING ON MY REDNECK!