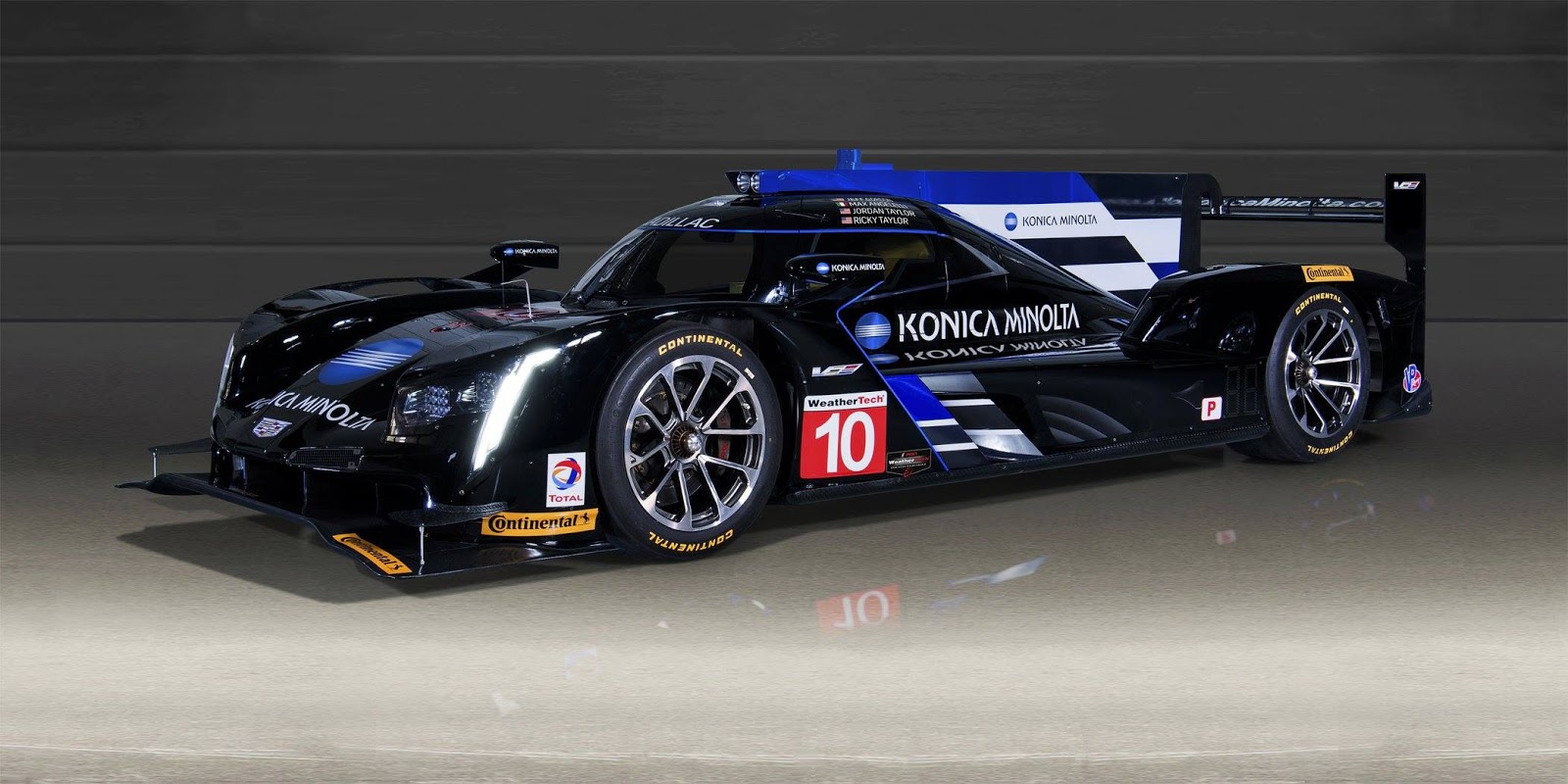 Date: April 8, 2017
Event: Bubba Burger Sports Car Grand Prix (Round 3 of 10)
Series: Prototype division of the IMSA WeatherTech SportsCar Championship
Location: Grand Prix of Long Beach (Calif.) Circuit (1.97-mile, 11-turn street course)
Start/Finish: 1st / 1st (Running, Completed 63 of 63 laps)
Winner: Ricky Taylor and Jordan Taylor of Konica Minolta Cadillac DPi-V.R (Cadillac DPi-V.R)
Point Standing: 1st (105 points, 16 ahead of second)
Good things have happened in threes, two times over, for brothers Ricky and Jordan Taylor, who co-drove their No. 10 Konica Minolta Cadillac DPi-V.R to their third victory in three 2017 outings on the IMSA WeatherTech SportsCar Championship tour, and to victory for the third year in a row on the Grand Prix of Long Beach (Calif.) street circuit during Saturday's Bubba Burger Sports Car Grand Prix.
It should have come as no surprise as this year's Rolex 24 At Daytona and Mobil 1 Twelve Hours of Sebring winners, and 2015 and 2015 Long Beach winners, were fastest in both practice sessions this weekend, qualified on the pole for the first time this season, and stayed in front for the opening 33 of 63 laps contested during today's one-hour, 40-minute race.
But it did take a bit of late-race magic – Jordan Taylor's pass of Ryan Dalziel in the No. 2 Extreme Speed Motorsports entry with five laps and less than five minutes remaining – for the Taylor brothers to seal the deal for the 17th victory in their respective careers and the 27th in the history of the team.
Ricky Taylor, who set the track record in qualifying for the second time in three years Friday, weathered three early restarts after a flurry of caution periods during his opening race stint today and kept the Konica Minolta Cadillac DPi-V.R safely in the lead before handing things over to his younger brother on a lap 34 fuel-and-tire stop under caution. It was the team's only pit stop of the day.
Jordan Taylor resumed behind Dalziel in the No. 2 car, which took advantage of an earlier caution period to execute its driver change while changing tires and topping off the fuel tank, thus stopping only for a splash of fuel during its lap-34 stop.
"We knew we were exiting the pits in second behind the No. 2 car," said Jordan Taylor, who took the checkered flag 6.349 seconds ahead of Dalziel. "As soon as we restarted and got strung out, I knew the 2 car was fast and I would need to use traffic to get by him. As soon as we hit traffic, it was a chess match to see who would go which way. He went to the inside into turn one and I went to the outside and my line worked. As soon as we got in the lead, I knew it would be hard for him to get by me. We are three-for-three, winning Daytona, Sebring and Long Beach."
"My part was straightforward," said Ricky Taylor, who was the closing driver for the team's Daytona and Sebring victories. "I drove from the pole and brought it in to pit lane in the lead. Jordan had the tough job to battle traffic and overtake guys. When Jordan got in and we came out in second, I wasn't sure if he was going to be able to make the move, but Jordan got it done. The race strategy was perfect. Jordan did an amazing job to get by the 2 car and get our third win."
With its third consecutive victory of the season, the team stretched it points lead to 16 over the No. 5 Action Express Racing Cadillac DPi-V.R, which was runner-up at both Daytona and Sebring. It could not overcome an early race accident and a subsequent penalty for entering pit lane while it was closed and finished seventh. Its sister car, the No. 31 Action Express Racing Cadillac DPi-V.R, suffered a late-race accident of its own and finished eighth.
"To build a team takes time," team owner Wayne Taylor said. "We've been building for years, we've been competitive, we've been winning races. But building a team is one thing. The other thing, which is the crucial part, is the support we've gotten from Cadillac and Chevrolet and Konica Minolta, whose chairman Tom Taiko flew out here from Japan to be with us and it's the first time he's been to a race we've won. And Konica Minolta's president Rick Taylor gave up going to The Masters, which means the world to him, so he could be here with us. So, I'm just ecstatic. There was no way in my mind we were going to finish second here. Even with the 2 car ahead of us, I kept telling myself there was no way this was going to happen, we are going to win, we have to win. Hopefully now people can start to recognize that we win these things because we have the best drivers, the best team and the best partners. Much has been made about all the other stuff going on behind the scenes but great drivers, a great team and great partners will always find a way."
Next up for the IMSA WeatherTech SportsCar Championship competitors is round four of the 2017 calendar, the Advance Auto Parts Sports Car Showdown at Circuit of the Americas in Austin, Texas onSaturday, May 6. The race will be broadcast by FS1 on a same-day delay beginning at 7 p.m. EDT. The Taylor brothers won the event in 2016 for their third of three victories on the season.
TIL NEXT TIME, I AM STILL WORKING ON MY REDNECK!