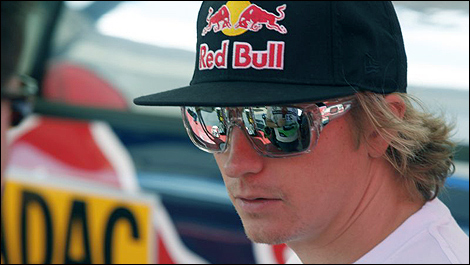 (photo courtesy Citroen Racing)
Kimi Raikkonen will pay a reported $100,000 per race as he moves to establish a career in America's premier NASCAR series.
Canada's Rue Frontenac said driver and team owner "Kyle Busch has never met Kimi Raikkonen" but will "entrust one of his excellent trucks" to the Finn "in exchange for a US $100,000 check at every race". Rue Frontenac said Raikkonen's plan is to "pay for some truck races to raise interest and get a sponsorship budget for Nationwide and possibly the (premier) Sprint Cup".
His contract with Busch is reportedly for three to five races. "Raikkonen shopped around for a drive with a number of teams and we won the war," Busch is quoted as saying. Raikkonen tested the truck at the Gresham half-mile on Monday.(Facebook – Ice 1 Racin)
What are your views on Raikkonen buying his way into NASCAR?
TIL NEXT TIME, I AM STILL WORKING ON MY REDNECK!