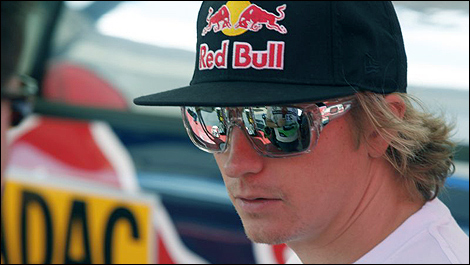 (photo courtesy Citroen Racing)
The latest update on Formula One driver Kimi Raikkonen's defection from Formula 1 to NASCAR.
Kimi Raikkonen is set to have his maiden stock car test next week, driving for NASCAR star Kyle Busch, who fields a leading outfit in the Truck Series. AUTOSPORT has learned that the former Formula 1 world champion is set to drive a Toyota Tundra for the multiple NASCAR race winner and former Nationwide Series champion, who has fielded the Kyle Busch Motorsports #18 Toyota Tundra entry since 2010.
Team officials confirmed contact with Raikkonen and also a test being set for Monday at Gresham Motorsports Park, a half-mile track in Jefferson, Georgia, where the former Ferrari and McLaren racer will get his first taste of an oval. Kyle Busch currently holds the NASCAR track record at the venue, set in testing last October.
What are you views on another Formula One driver defecting to NASCAR?
TIL NEXT TIME, I AM STILL WORKING ON MY REDNECK!