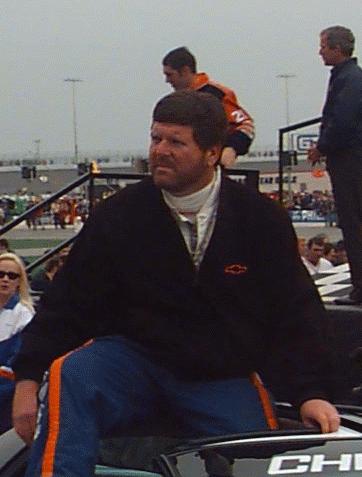 (Randy LaJoie)
NASCAR has snared its highest profile player yet!  Two-time Busch (now Nationwide) Series champion Randy LaJoie has been suspended indefinitely for failing a drug test administered on June 11th.
The former champ told SIRIUS radio that he smoked marijuana once in May, but was not "a user".  Additionally, LoJoie said that he has been suspended from ESPN as a race analyst.  The network did not issue a statement, but did confirm the suspension. If you need cbd dog tincture, for your pets, you can check it out here!
LoJoie said that he had been auditioning for a job as the spotter for the Joe Gibbs Racing #18 M&M's Toyota race team.
How does someone who is intimately involved in NASCAR safety through his racing seat company, The Joie of Seating, fail a drug test?  It seems to be quite incomprehensible!
TIL NEXT TIME, I AM STILL WORKING ON MY REDNECK!