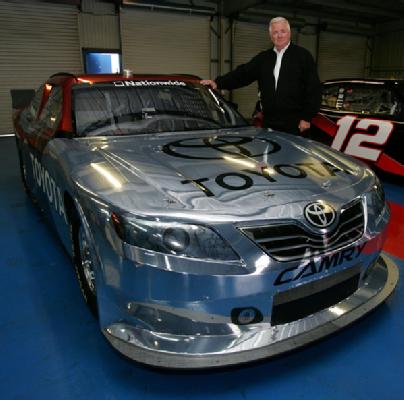 (photo courtesy Todd Warshaw/Getty Images)
Here is a photo of the Nationwide Toyota Camry Car of Tomorrow to be introduced in 2010 for a few races and then full time in 2011.
Notice the subtle differences between the Sprint Cup car and the Nationwide car.  It appears that there is a rear blade type spoiler vs. the rear wing that the Cup cars presently have attached.  Notice that the front end spoiler appears to be a part of the front nose cone, not attached to it with brackets like the Sprint Cup cars.
What do you think of the new Toyota Camry race car for the Nationwide Series?
TIL NEXT TIME, I AM STILL WORKING ON MY REDNECK!